Jubilate Deo in B flat Charles Villiers Stanford
Taken from the Novello Copy:
Sir Charles Villiers Stanford has a perverse relationship with posterity. Remembered today largely for his choral miniatures, this restless symphonist was the unwilling Janus of British music. A significant presence on the European scene in his own lifetime, he was an outspoken critic of Wagner, Strauss and modernism in general. Nevertheless, as a formalist with flair and skill, his influence catalysed much of the great English Music of the 20th century. As fellow composer George Dyson said: "In a certain sense the very rebellion he fought was the most obvious fruit of his methods". The Jubilate in B flat displays the composer's trademark of thematic structures.
Also see 21.5.2017.
O Saviour of the World Arthur Somervell (1863-1937)
Sir Arthur Somervell was born in the Lake district, son of Robert Miller Somervell, the founder of K Shoes. He studied composition under Sir Charles Villiers Stanford at King's College Cambridge. For 2 years he studied music at the High School for Music in Berlin, and following that from 1885-1887 at the Royal School of Music in London under Parry. In 1894 he became a Professor at The Royal School of Music, in 1901, he was appointed Inspector of Music at the Board of Education and Scottish Education Department and in 1902 received the Doctor of Music degree from the University of Cambridge. He achieved success during his lifetime for his choral works, but is now mostly remembered for his song cycles. He had a conservative style showing influences from Mendelssohn and Brahms. He was also very active in music education. He was knighted in 1929.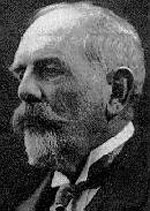 Sir Arthur Sumervill
Picture from Hyperion.








"O Saviour of the World" is a suitable anthem for Lent, Holy Week or Communion, The words are from the Anglican Order for the Visitation of the Sick.